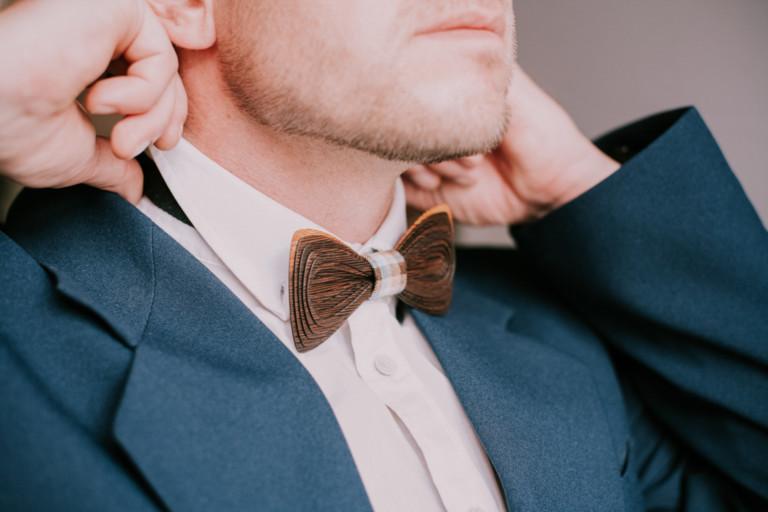 See below how simple it is to tie a SÖÖR Neckwear, no more need to google "How to tie a bow tie" for instructions.
SÖÖR neckwear is designed to sit perfectly on your neck, no matter what you are up to, your SÖÖR will stay in place. They are easier to use than self tie bow ties. With SÖÖR neckwear you only need to adjust the strap, place SÖÖR around your neck so that the neck strap opens to a v-shape, close the hook and lower your collar. It's that simple.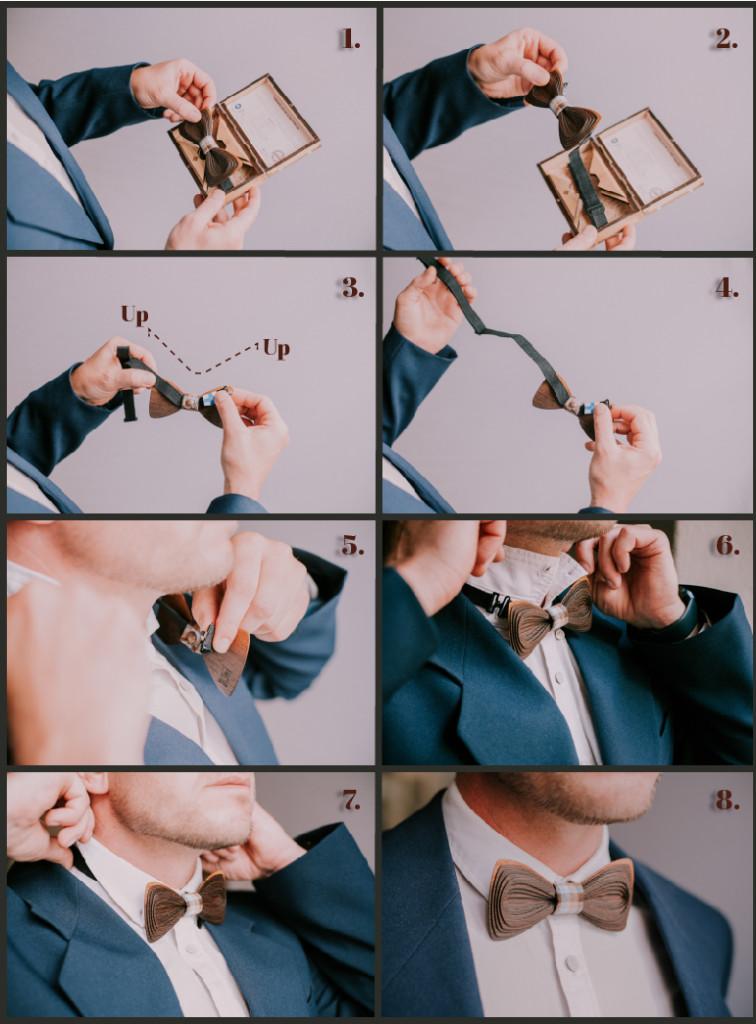 Every detail is taken into consideration when designing a SÖÖR. You do not need to fold the neck strap to a v-shape, we have done it for you. This also ensures that every SÖÖR sits correctly and comfortably around your neck, and won't bother you while you wear it.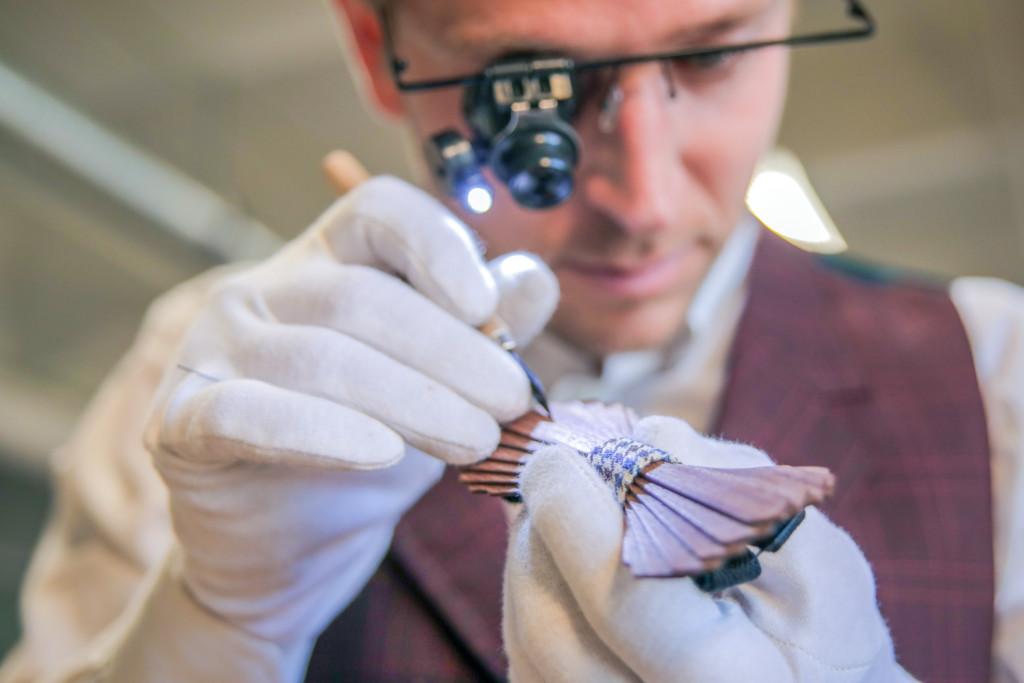 Custom wooden bow ties
SÖÖR Neckwear designs are all handcrafted in our atelier in Turku, Finland and made from other industries excess materials. The majority of our raw materials come from our partners in Finland. Hollola's Veneer provides us with FSC certified wood and local tailors in Turku provide us with fabrics. By using excess materials from other industries we can turn waste into timeless design and contribute to circular economy.
Every SÖÖR comes in a box to keep the neckwear safe, when not used. Additionally, every box comes with a certificate of authenticity that states the model number, fabric type, wood type and country of origin and the manufacturing date.
With our design tool, you can also create your very own SÖÖR design. You can pick the model, wood type and fabric yourself and even leave a personal engraving on the box. Take a look here.
Be inspired by SÖÖR styles, take a look at different SÖÖR styles here and find your favourite SÖÖR here.
For any enquiries about our products, please send us an email to shop@hermandia.com