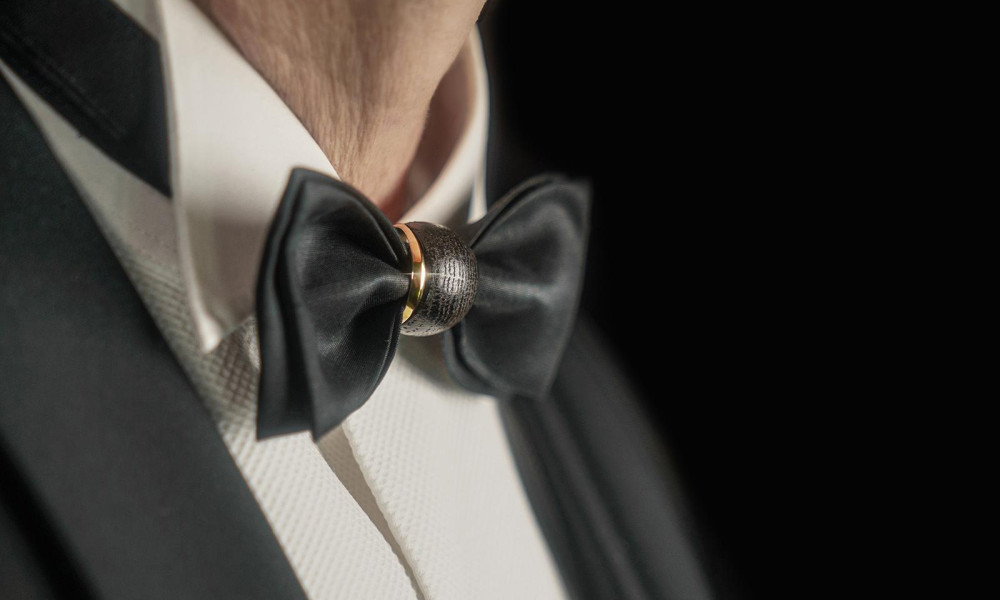 Hello everyone!
I am the designer and founder of HERMANDIA, Hermanni Vuorisalo. I'm a passionate artisan who values eco-friendly and organic materials. I value them in all my work and design. generally in life too. I want to introduce you to my latest special project, which involves a rare oak tree that has been in a swamp for about 6450 years. This unique tree has now found a new life in the form of a bow tie that I have designed and crafted using a hybrid method of handcrafting and milling. This means that some of the time-consuming processes are machined. I want to tell you how this unusual tree has inspired me to create a new collection of organic luxury products for a traditional accessory, the bow tie.
This oak tree grew and lived over 6000 years ago when the climate was very different from today. Its forest companions have long since disappeared, but this tree continued to grow and develop until it fell and was buried at the bottom of the swamp. In its oxygen-free environment, the tree remained almost perfectly preserved for millennia.
When this oak was discovered, it was dark and beautifully patterned. The tree's black color comes from its long stay in the depths of the swamp. The wood was extremely hard and dense, making it a highly valuable material for craftsmanship. Such wood is called bog-wood.
https://en.wikipedia.org/wiki/Bog-wood
Inspired by this rare oak
I decided to create something unique and special out of it. I made a bow tie with precious metal edging the rare wood. For the fabric of the bow tie, I chose silky TENCEL wood fiber fabric, which is 100% biodegradable, sustainable, and eco-friendly. All parts of the bow tie were made in my workshop, including the box.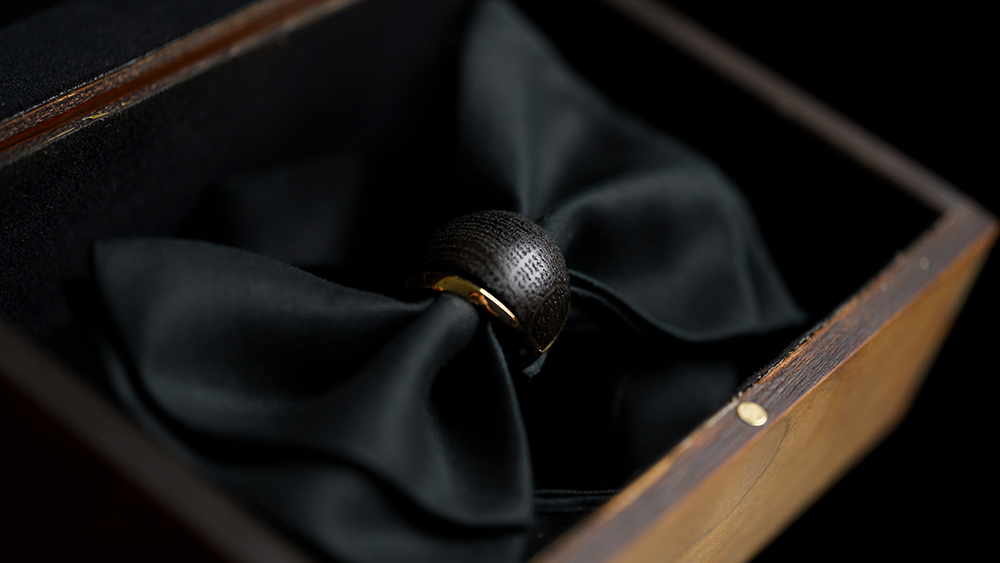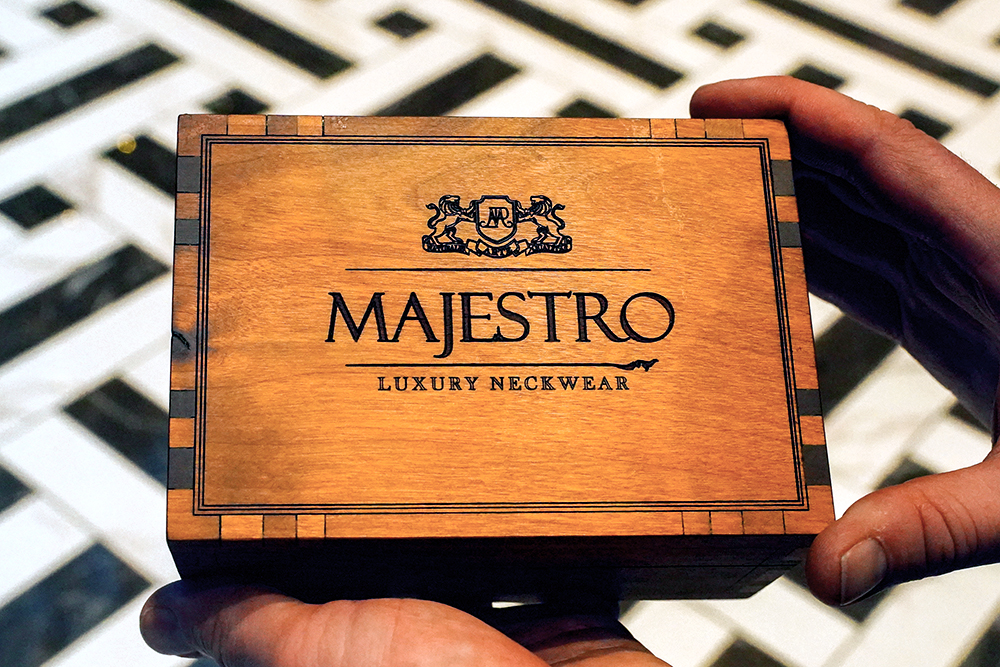 Just the beginning
Customization possibilities are unlimited. This bow tie design is just the beginning of organic luxury products that I plan to create in the future. If desired, gemstones can be embedded in the precious metal, or the wood can be carved with the most beautiful reliefs. In the future, I intend to experiment with using marble and other valuable materials found in nature for the center of the bow tie, as I want to remind people of how valuable our nature is and how fleeting our time here is. I want to encourage people to choose eco-friendly options also in accessories and clothing. Each product is unique, and the story behind it makes it even more special.
I want to thank you for reading.
Best regards,
Hermanni Vuorisalo