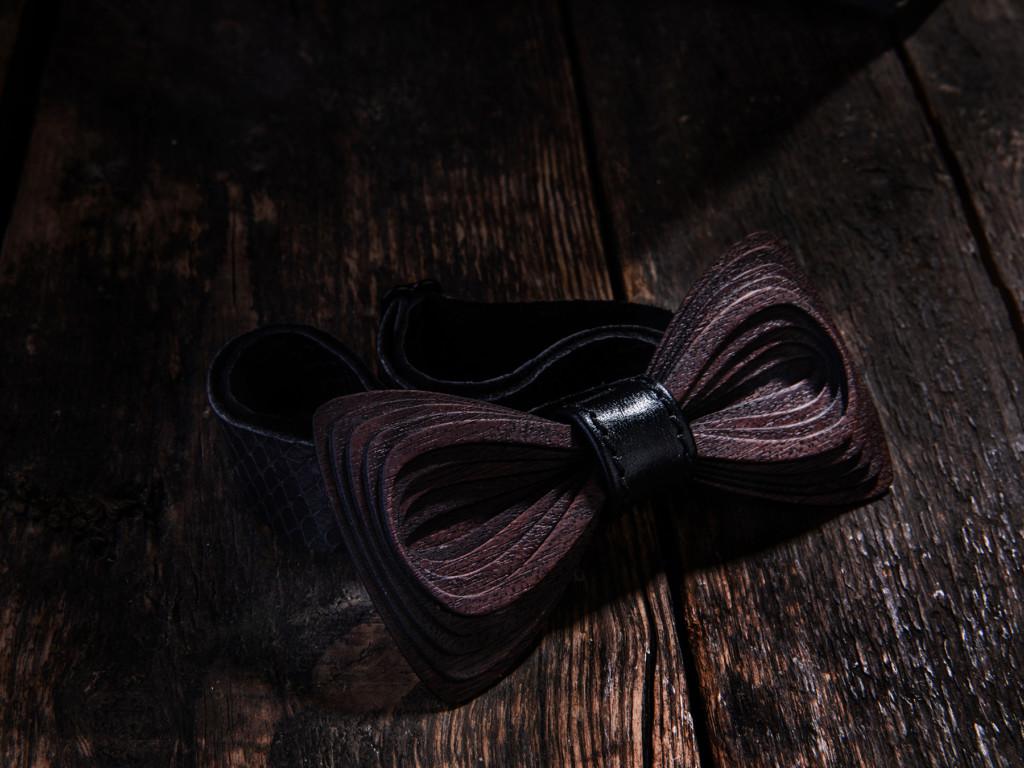 SÖÖR Antero Sysi neckwear is more than a wooden bow tie. HERMANDIA x NASKALI SÖÖR Antero Sysi neckwear is our newest addition to our carefully curated collection. This SÖÖR is a great addition to your existing necktie and bowtie collection. Wear it just like any other black bow tie.
SÖÖR Antero Sysi is literally burned to black. To achieve this gorgeous black surface, Hermanni Vuorisalo has gently burned mahogany wood in our atelier oven for several hours. During the burning treatment Hermanni polished the surface of the burned wood numerous times, in order to enhance the rich black colour. Have a closer look at SÖÖR Antero Sysi yourself here.
Name of SÖÖR Antero Sysi is a play on words. Named after the burning process and by the looks; sysi (a noun), meaning a piece of charcoal in Finnish and sysimusta means pitch black in Finnish.
The leather used in SÖÖR Antero Sysi neckwear is provided by Naskali Leather. Naskali Leather creates handcrafted leather accessories from up-cycled boxing gloves. Take a look at Naskali Leather collection here.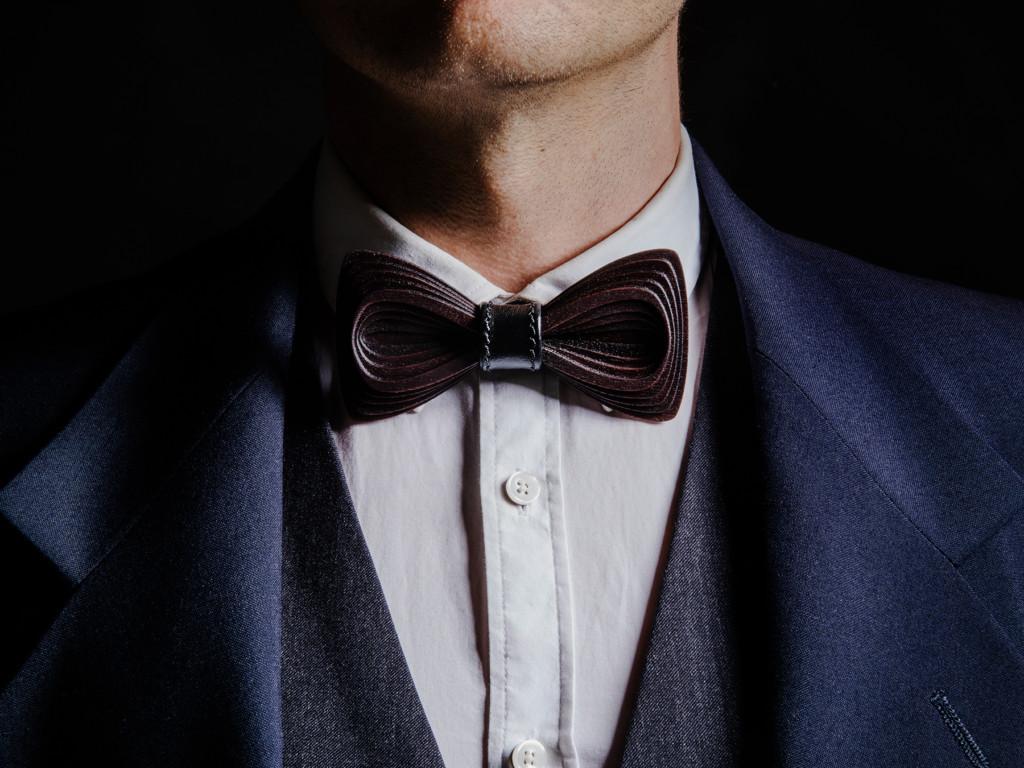 SÖÖR NECKWEAR STAYS IN PLACE.
With SÖÖR neckwear, you don't need to worry about how to tie it, SÖÖR designs are "tied" in place with a tiny hook. Just adjust the strap to comfortable size, lock the hook and you are good to go. SÖÖR will always stay in place – no adjustment needed to make sure your bow tie sits straight in pictures.
WHY SÖÖR NECKWEAR AND NOT A SÖÖR WOODEN BOW TIE?
We could call our SÖÖR designs bow ties, based on the values and craftsmanship that goes into every product. To us bow tie means a strip of cloth tied into a bow tie, while each SÖÖR neckwear is one-of-a-kind accessory. SÖÖR neckwear gives you more freedom to wear your neckwear in variety of occasions, from formal events to more casual Friday night dinners.
Take a look at other SÖÖR neckwear designs here.
HERMANDIA VALUES
We are fascinated by the idea of making a difference and viewing things from a new perspective. The idea of Hermandia was build from detailed craftsmanship, reusing quality left-over materials and setting an example of ethical consumption. The result is a promise of uncompromising transparency, traceability and a holistic experience.
MEANINGFUL ACTS
For us, every act counts. We are strong believers in change: that things can be done differently. Hermandia stands for transparency, traceability, thoughtfulness, and sustainability.
APPRECIATION OF DETAILS
Our quality philosophy is based on carefully considered details. We believe that paying attention to detail brings joy to life. A profound respect for crafts tradition and well-thought design lies behind everything we do.
CO-LIVING WITH NATURE
We aim to contribute positively to the environment around us. The Nordic mentality and appreciation of nature have led us to the use of natural and recycled materials. Each Hermandia neckwear product preserves a piece of Finnish nature.