Did you know that you can order bespoke SÖÖR designs from us?
One of the first ever bespoke SÖÖRs we designed was for Prigi Oy, one of our long time partners. Prigi is responsible for all HERMANDIA print materials.

When creating Prigi's bespoke SÖÖR, it was important to include their logo into the design. Have a closer look to find Prigi's bird carved into the first layer of SÖÖR. Can you see it?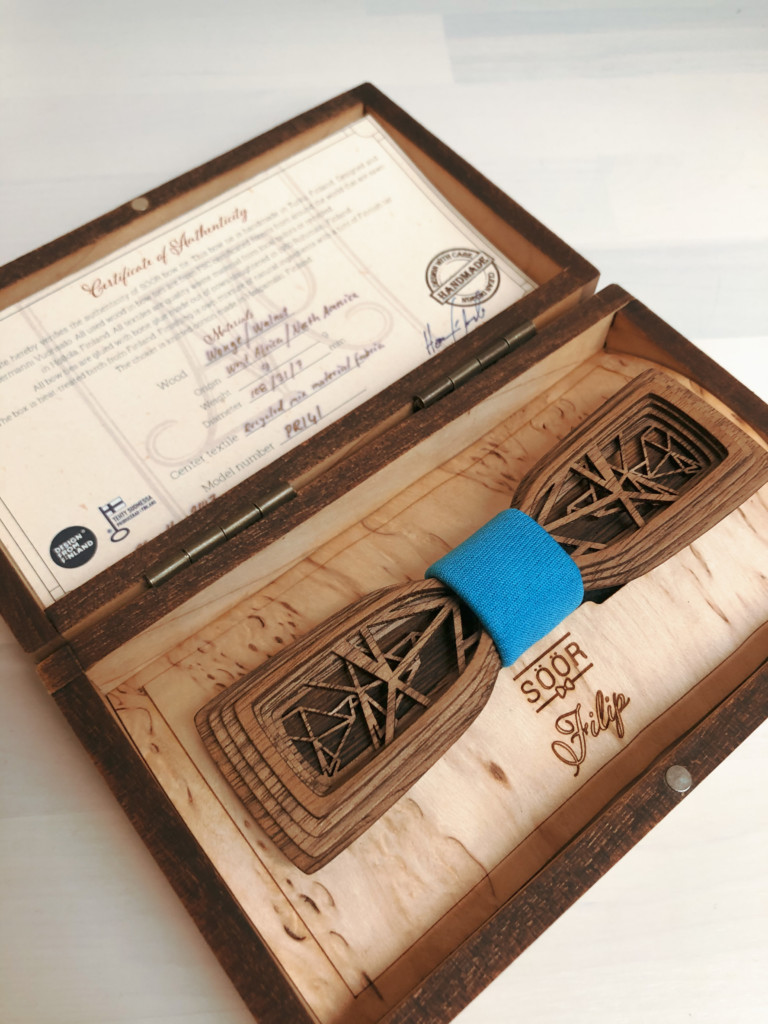 With our business partners we place high focus on sustainable production. With Prigi it was a no brainer to collaborate, as they can provide ecological solutions for any print work you can think of.

Its not only the green manufacturing that made us choose Prigi. Their "customer comes first" and "thinking out side of the box" mentality, means a great deal to us. Prigi wishes to be involved in the design process from the very beginning to be able to provide the best product possible. The more unique the request is, the more exited the guys are at Prigi.
Bespoke SÖÖR more than a wooden bowtie.
It is a unique design that allows the owner to express their nature. As we can personalise all aspects of a SÖÖR, from wood type to fabric choice, to match customers wishes.
Every SÖÖR is handcrafted in our atelier in Turku, Finland from the finest materials. We only use excess FSC certified plywood form other industries and our textiles are finest Italian fabrics from local tailors.
Follow your unique path. Wear HERMANDIA. Show what you stand for. Appreciate life.
Follow us on facebook and instagram and sign up to our newsletter here