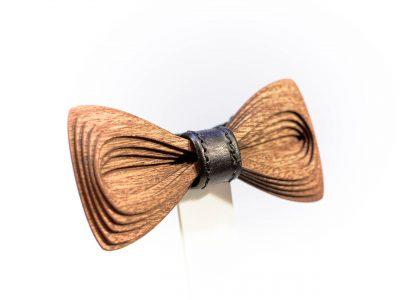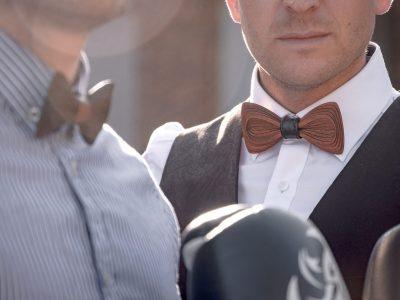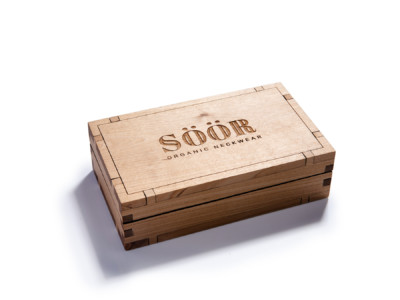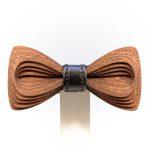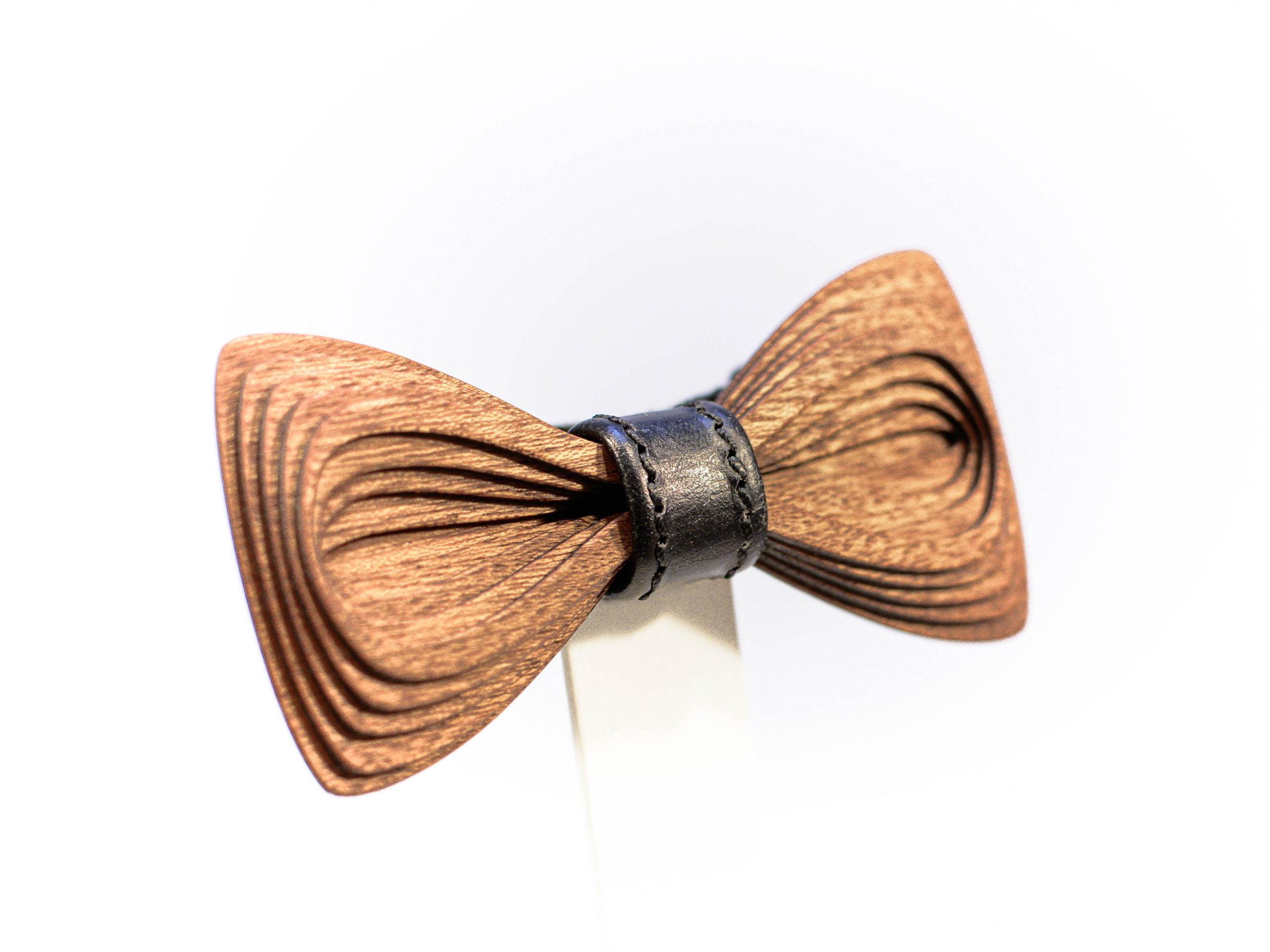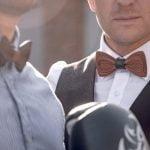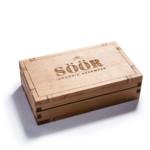 SÖÖR Antero Black Leather Mahogany
Shipping calculated at checkout.
Weight
220 g
Dimensions
10.6 × 5.3 × 0.7 cm
Description

Wood: Mahogany Origin: Africa Ribbon: Black Leather, adjustable sizing.

This HERMANDIA x NASKALI SÖÖR comes with a certificate of authenticity. Stating material details, date of production and model number. SÖÖR Antero Leather Mahogany goes well with men's suits and is a great mens accessory to bring personality to your outfit. Express your nature with SÖÖR neckwear.
HERMANDIA x NASKALI SÖÖR is a unique accessory for men, created from excess wood from FSC certified forests around the world and from recycled leather from old boxing gloves.
This special edition SÖÖR is the result between two brands, HERMANDIA and NASKALI leather coming together to create something that ties together classic men's fashion with sustainability.
Like our other products, these styles are hand made in Turku, Finland in HERMANDIA atelier.
SÖÖR x NASKALI gives an individual finish to your everyday style and will definitely add personality to mens formal attire.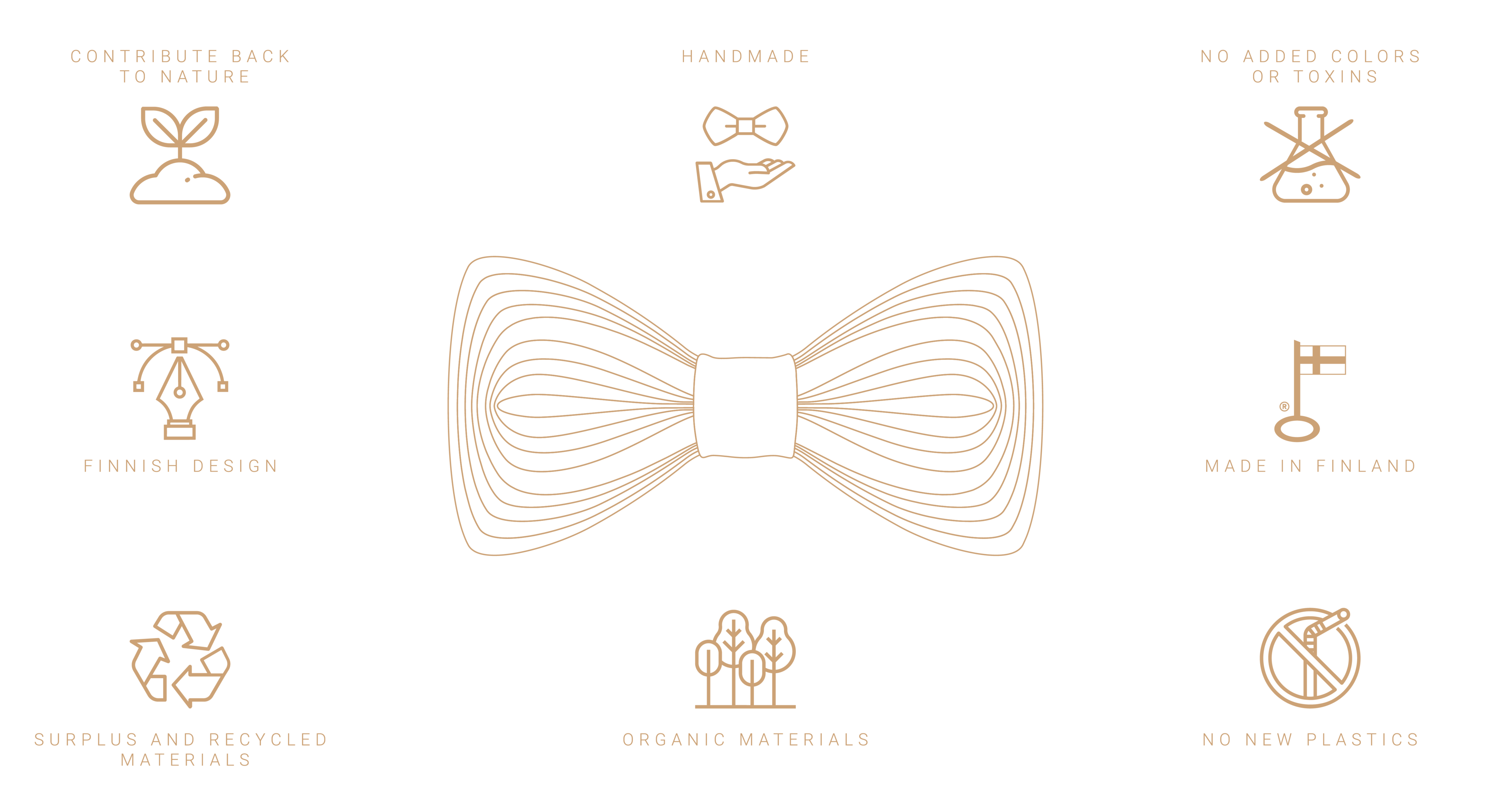 I love my wooden bowtie. It is unique, beautiful and sustainable. It has a wonderful story behind it and all the small amazing details about the bowtie and box is just wonderful to discover.
Magnificent product,
great handcraft 👍
Five star worth of service. My confirmation child from year 2020 thanks.
All Hermandia products are carefully handmade with a detail-oriented working method. Careful craftsmanship guarantees the uniqueness and the high quality of the product. Hermandia Collection represents a creative and modern approach to Finnish design while respecting traditions.
Our material choices are guided not only by quality but also by ecological and ethical values. We use six different types of wood originated from responsibly managed FSC-marked forests around the world. The wood is veneered in Hollola, Finland. The glue used in products is organic, and we use our own surface treatment to finish the look with nature's own protective substances so no solvents or chemicals are needed.
The textiles used in the accessories are high-quality surplus materials, hand-picked by Hermanni Vuorisalo from the collections of tailors. The adjustable neck strap is made from cotton woven in Finland.
The neckwear comes in a handmade wooden case designed by Hermanni Vuorisalo.
Each SÖÖR Neckwear is numbered, and they come with a certificate of authenticity. Each SÖÖR Neckwear has its own matching pair of DAAM Earrings that are carved from the same wood.
By buying a wooden SÖÖR Neckwear you take part in protecting Finnish nature. For each product sold, we protect the Finnish nature in a 4 m2 area in cooperation with the Finnish Natural Heritage Foundation. The protected area: Lapland, Ullatieva N7590070.000 E367911.000.
And why do we use the word neckwear instead of wooden bowtie? That's because we respect traditions. Bowtie is a strip of cloth that is tied. Our wooden neckwear are formal one-of-a-kind accessories.
We are carved from the same wood
Every neckwear has its pair of DAAM earrings that is carved from inside of a SÖÖR neckwear.
SÖÖR embraces organic materials, circular economy, quality, and aesthetics of nature.
Free shipping within Europe. Worldwide shipping 29 €.






Can't find a SÖÖR to your liking?
You can always design your own!
Show your caring and give a gift that matters. The Hermandia Gift Card will surprise the recipient with its uniqueness and provides a timeless design piece to be enjoyed for years to come.